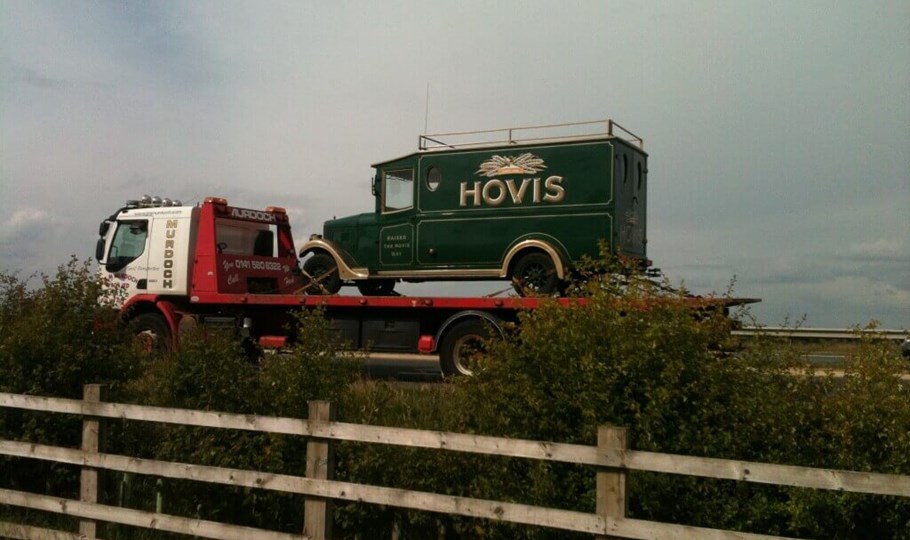 Here's one to make you feel all nostalgic and warm inside - maybe even as warm as toast.
Hovis, one of the country's oldest and best loved brands, wanted to demonstrate their history by displaying an original 1946 Hovis van at exhibitions around the country. The vintage vehicle, based in Nottingham, was duly booked to take pride of place at a food-related open day in Scotland. And they asked us to get her there.
This grand old girl deserved a taste of glory, so we organised for her to be driven up to Scotland on top of a Brimec Low Loader.  It made a marvellous sight - and superb promotion -  as she motored hundreds of miles in style up the M1.
We safely chaperoned her right to the door, privileged to be part of her historic journey.
Get more information on CCL Export Packing solutions