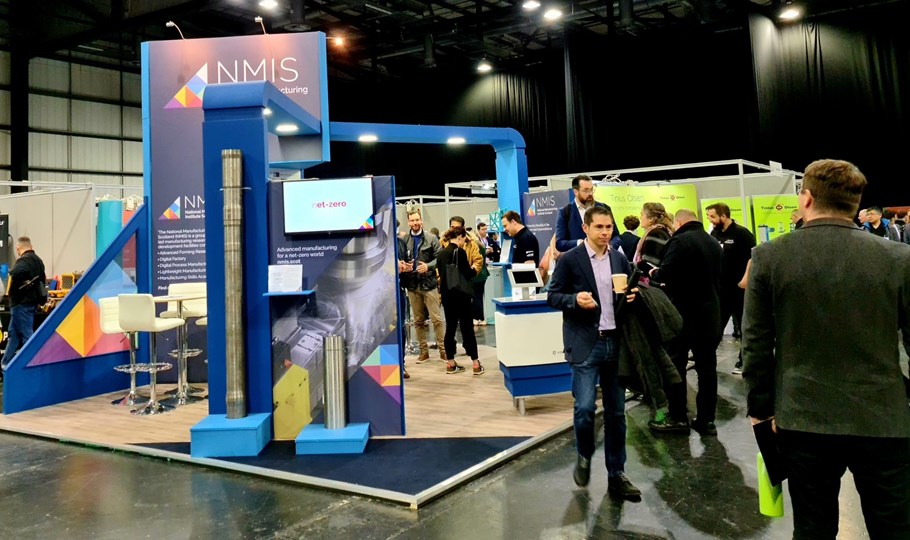 Highlighting the latest supply chain challenges and opportunities was the Scotland Manufacturing & Supply Chain Conference, at the SEC Glasgow on Thursday 13 October.
Here Julie Shennan, CCL Logistics & Technology's Content Marketing Manager, recaps key themes from the show, including Scottish Freight Forwarding, the Electronic Trade Documents Bill, cost reduction, and sustainability.
Scottish Freight Forwarding
Opening the conference, MSP Ivan McKee, Minister for Business, Trade, Tourism and Enterprise, outlined the Scottish Government commitment to encouraging new markets and exports.
He said: "With industry partners we are assessing if we can do more direct shipments from Scottish ports, primarily into Europe. We are looking at what needs to happen to do that so that we can reduce our dependence on the Dover to Calais bottleneck."
He added: "We are working together with industry to get routes in place, to give Scottish businesses more opportunity to go right to market."
As well as exploring opportunities for sea freight, the MSP said the Scottish Government was investigating direct air freight links.
He explained: "We are doing this work through Business Scotland already with regards to tourist flights, so now we need to look at flights that have cargo space as well. We are very keen to give Scottish businesses direct connectivity to  markets in Europe, North America and Asia."
Electronic Trade Documents Bill
Also discussing exports at the expo was Michael Short, Professor of Control Engineering and Systems Informatics at Teesside University.
Michael explained he was working with the Centre for Digital Trade and Innovation and the International Chamber of Commerce to reduce export paperwork, by lobbying for the Electronic Trade Documents Bill.
He said: "In the logistics sector, you can prepare your documents online, but at present, the only version of a document that would be accepted when you cross a border is the paper copy. During COVID we saw a couple of examples of ships locked out of major harbours, as they had arrived with cargo, but the paperwork hadn't arrived, as flights had been grounded."
To tackle such problems, the Electronic Trade Documents Bill would see legal recognition of trade documents such as Bills of Lading and Bills of Exchange in electronic form.
Digitalising trade documents could generate £25 billion new economic growth by 2024, according to estimates from the International Chamber of Commerce.
Michael added: "There was a big step forward recently with the first reading of the Electronic Trade Documents Bill in UK parliament. When that is hopefully passed next year, it will unlock the potential of digitalisation."
Sea Freight Tracking
Using digitalisation to overcome international trade challenges is also the focus of CCL's new Sea Freight Offering, which provides Dynamic ETAs of shipments, Live Vessel Mapping and a Product Locator, so businesses can optimise their operations.
Visiting the Expo, CCL explained how it was working to trace shipments from port to port with GPS vessel tracking, shown through Live Vessel Mapping software. This mapping enables updates to flow into myCCL, CCL's TMS (Transport Management System) and refresh the Dynamic ETA, to show when goods will arrive at the final port of discharge, clear customs and ultimately be delivered.
What's more, CCL doesn't just track containers, myCCL's Product Locator allows customers to search for goods by product description or SKU, to find their vessel, container and predicted arrival date.
This saves time tracking shipments, but also lets customers know how long they have until each container starts incurring demurrage charges, so they can prioritise clearance and prevent any unwanted costs.
Cost Reduction
Cost reduction was a hot topic at the conference, with visitors, exhibitors and speakers sharing tips on how to increase efficiency.
Daniel Mitchell, PhD student at the University of Glasgow, was at the conference demonstrating how the university's 5G-powered robotic sensors were helping manage components' lifecycles.
He said: "People are looking at extending the lifecycle of their parts, to try and reduce their business costs. I think that is a trend we will continue to see, especially within offshore and onshore activities."
Sustainability
As well as cost reduction, sustainability was cited as a reason that businesses were increasingly looking to refurbish and repurpose parts.
Paul Cantwell, Head of Net Zero Programs at NMIS (National Manufacturing Institute Scotland) said: "At the end of a product's life instead of the conventional recycling or landfill, we can see companies look for more sustainable options like re-manufacturing and reuse."
Paul explained that businesses' plans to meet Net Zero were now a crucial part of winning contracts.
He said: "In public procurement you must demonstrate that you understand your carbon footprint and have a mitigation strategy, to year on year make improvements in your operations to secure those public contracts.
"We are also seeing the same in other manufacturing industries, where operators challenge their supply chain members and ask them, 'how are you complying with our own pledge to meet NetZero, because you contribute to our Scope 3 emissions.'"
Helping businesses measure, manage and minimise their upstream and downstream Scope 3 emissions is CCL's latest solution, Greener Routes. This carbon calculator shows users the CO2e for all their shipments by carrier, country, customer or mode of transport.
Visiting the conference, CCL explained how Greener Routes will allow customers to make Greener Choices when booking shipments, by selecting carriers and services with the lowest emissions. This enables businesses to reduce their carbon footprint, and work toward their Net Zero targets.
Discover how CCL helps businesses reduce costs and grow, sustainably