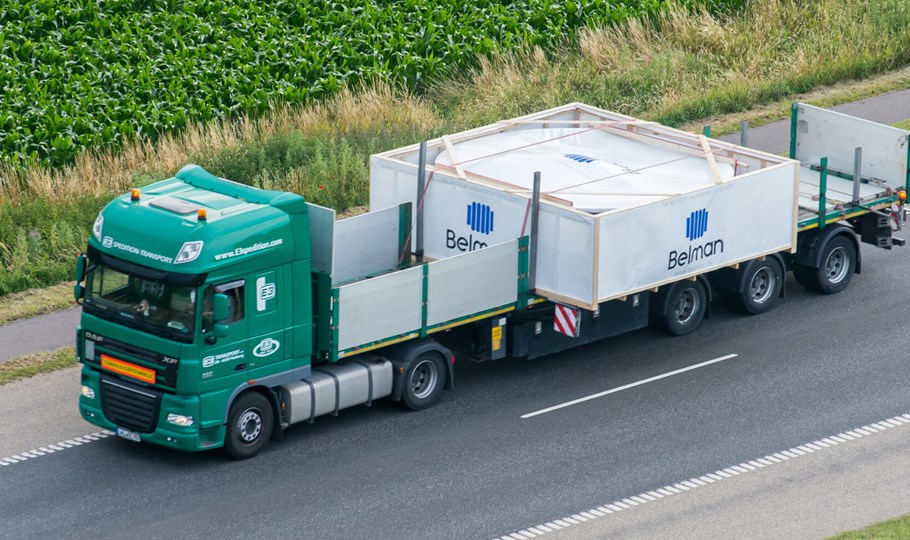 We're known for pulling out all the stops to keep our promises - but pulling goods through a tunnel by tractor? Well, that was a new one even for us. However, this bit of ingenuity from our Operations Team really saved the day for our customer NCE Switchgear.
NCE Switchgear had entrusted us to deliver transport control panels from Clydebank near Glasgow to Cruachan Power Station at Loch Awe in Argyll. All was going well until our Hiab delivery vehicle reached a 2 mile long tunnel on the approach road to the station. The tunnel had a height of 11ft 6.  The Hiab measured 13ft.
Undeterred and determined, we organised a second operator to carry the panels through the tunnel, with a tractor pulling a low loader. The panels were then loaded onto a second delivery vehicle and transported the remaining distance to Cruachan.
It took numerous tractor journeys through the tunnel, but the job was finally completed at 2am, with all panels safely delivered to NCE Switchgear's onsite customer on time. Both companies were amazed - and delighted - with the lengths we'd gone to for them.
Get more information on CCL's Export Packing solutions