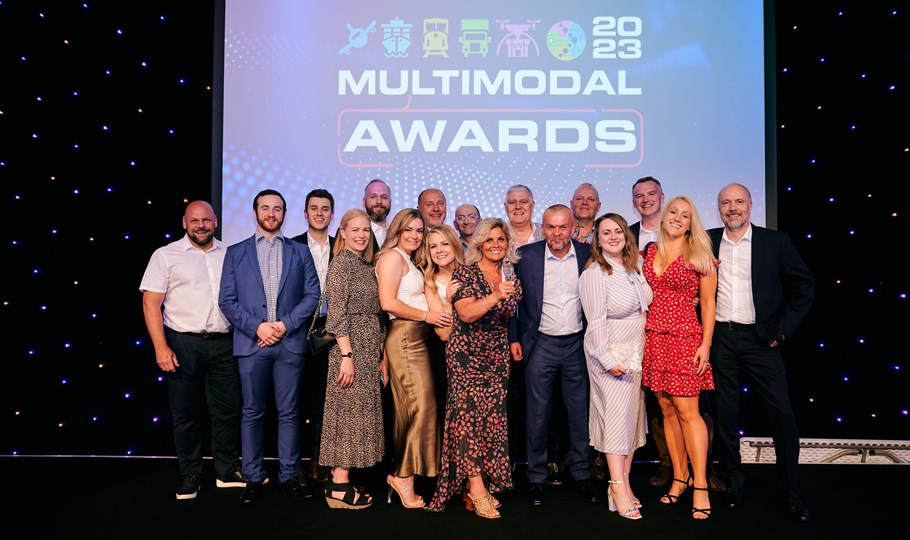 CCL Wins Exhibitor of the Year at the UK's Premier Logistics Event, Multimodal 2023
We're delighted to announce that we were awarded Exhibitor of the Year 2023 at the Multimodal Awards on Tuesday 13 June.
The awards were hosted by Vicki Butler-Henderson, the well-known TV and radio presenter, and the award is judged by the Multimodal organisers, so it was a complete surprise to the team on the night.
Our CEO Callum Bastock said "I'm delighted we were recognised by Multimodal for all our efforts, I know how much hard work goes into the planning and execution of this event and winning the award is a credit to our teams efforts.
Multimodal has been a great event for us to be part of over the last few years and it was brilliant to see our friends in the industry and to meet some potential new partners."
Some key highlights mentioned as the winner was announced were:
Our h

ard-working Expo Team who always seem eager to welcome visitors
Our generosity in providing drinks and gifts for visitors
Our participation in talks, seminars and event activities
Our comprehensive social media coverage pre, during and post-event
Our great-looking stand and ability to provide a proper demonstration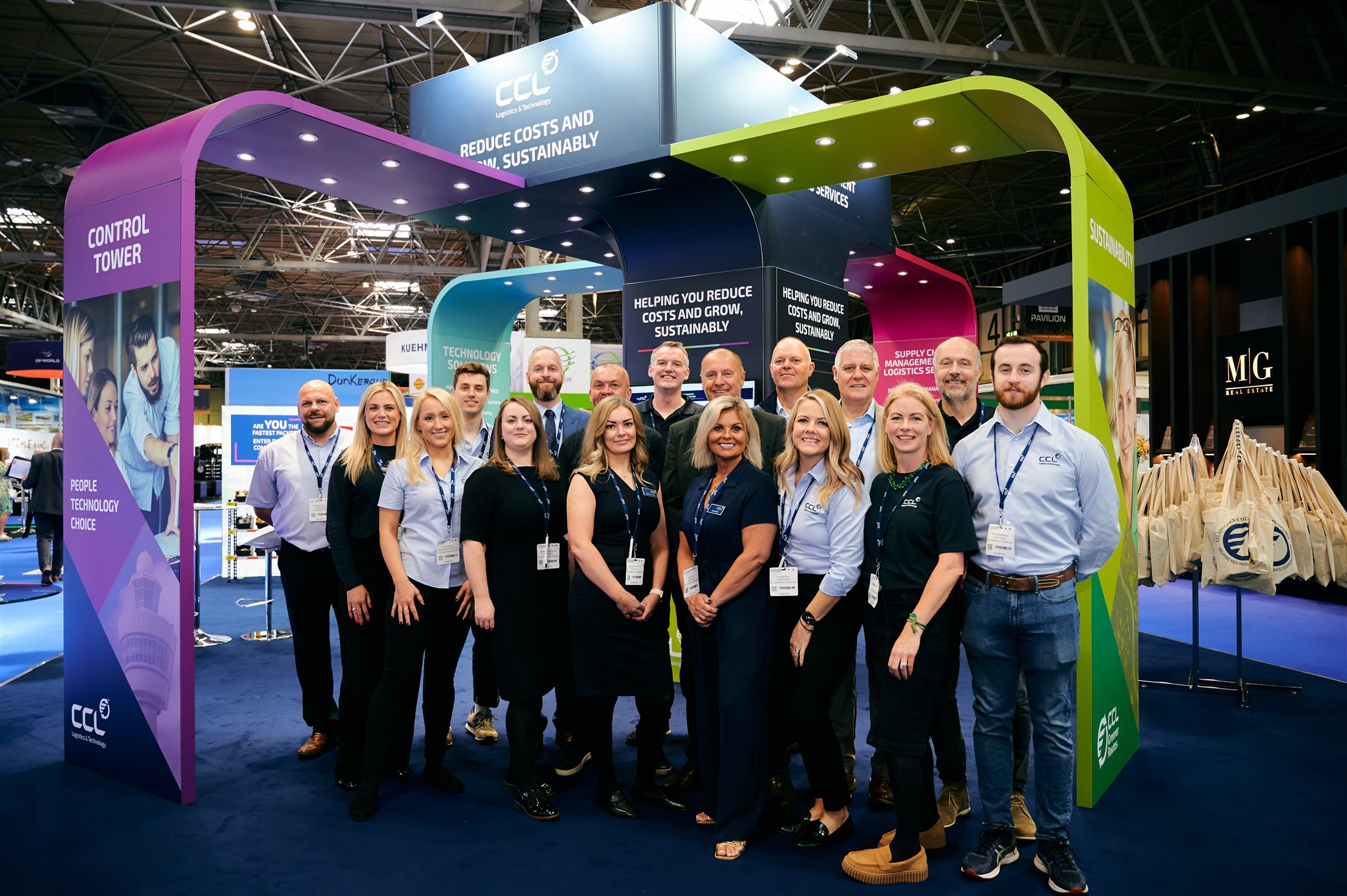 Multimodal is a 3-day event held at the NEC in Birmingham where our industry peers and trade bodies come together. This is the third year we have exhibited and each year our stand has got bigger and better.
This year, we were showcasing myCCL, our Transport Management System, with live demonstrations on our stand; Greener Routes (our carbon tracker); Sea Freight Tracking and our Control Tower Solution.
Control Tower delivers cost control, improved inventory management and KPI reporting aligned to customers' goals.
We created our Greener Routes corner to provide a chilled seating area for delegates to hear how we help with Scope 3 emissions calculations.
We also had a lot of interest in our new range of Smarter Sea Freight solutions which include GPS Vessel Tracking, Dynamic ETAs, a Product Locator, and Free Time Counter, that put you in control of your whole supply chain.
What's more, we brought our Pack Station Challenge, showing how you can process orders, with zero packing errors, up to x10 faster. Three winners took an iPad home each day: Jakub topped the leaderboard with 23 seconds on the first day, closely followed by Florence with 24 seconds and Ellie with 25 seconds.
The main highlight was of course our Aperol bar, which kept prospects happy, with the bar team serving drinks and our expo team talking to visitors and other exhibitors.
This was by far the busiest year since we first started exhibiting at Multimodal, we met some great new potential partners and are looking forward to securing new customers.
If you missed us at Multimodal and would like to chat to one of our team about how we can help you reduce costs and grow sustainably, please get in touch.
To find out more about how we can help you reduce costs and grow, sustainably
GET IN TOUCH TODAY