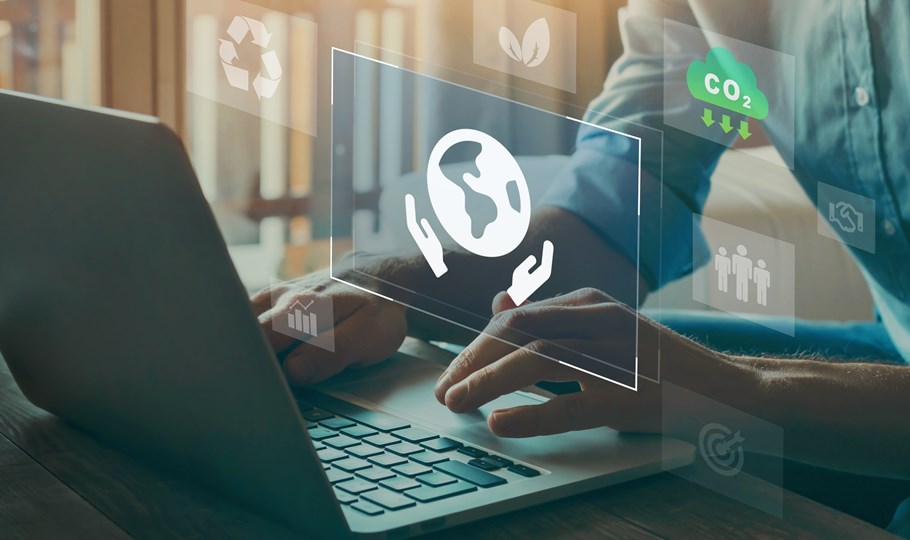 Don't get left behind when your customers question the sustainability commitments of their suppliers. Start working toward Net Zero with these seven steps to measure, manage and minimise the Scope 3 carbon emissions in your logistics operations.
Scope 3 Emissions Explained
Before drafting a plan to reduce your emissions, you first must understand your supply chain's CO2e. This sounds simple but can be deceptively hard, when you consider Scope 1, 2 and 3 emissions.
While it can be easy to track Scope 1 emissions (those directly derived from things you control) and Scope 2 emissions (those caused by generation of purchased energy) it's harder to track Scope 3 emissions.
Scope 3 covers all other indirect emissions, both upstream and downstream, in your supply chain, including things like employee commuting, leased assets, and transportation/distribution of goods.
These emissions make up a surprisingly high proportion of CO2e for many businesses, for instance, recently Kraft Foods found that 90% of its overall emissions were Scope 3.
Here are the seven steps you can take to gain control of your Scope 3 emissions.
1. Use a Carbon Calculator to help with Scope 3 Emissions
It can be particularly challenging to calculate Scope 3 emissions from the transportation and distribution of goods, especially if you have a complex supply chain with multiple carriers.
However, this can be simplified by using a carbon calculator such as CCL's Greener Routes.
Part of the myCCL TMS platform, Greener Routes helps you measure, manage and minimise upstream and downstream transportation emissions for your whole supply chain.
myCCL does this by showing you the CO2e for all shipments by carrier, country, customer or mode of transport. This enables you to strategically plan your logistics, to reduce your CO2e.
2. Set Net Zero Goals
Once you have measured your supply chain emissions, you can then set some realistic goals to reduce them.
These goals can be broad commitments to reach certain carbon reductions by set time frames, or detailed action plans. Likewise, plans can be ones that your business sets itself, based on some in-house research, or they can be guided by specialist consultants and their frameworks.
According to Net Zero Tracker data, over 78 of the UK's largest publicly traded companies have now committed to a Net Zero strategy, which shows the growing importance they will place on picking suppliers with similar sustainability values.
To maximise your business opportunities, you too must create a carbon reduction plan that meets both your needs and the expectations of your customers.
3. Understand Greener Shipment Modes
The good news is that once you have started measuring your Scope 3 emissions, you are one step closer to being able to manage them and to meet your carbon reduction goals.
Once you have an overview of the upstream and downstream transportation emissions in your supply chain, you can see which mode of transport has the largest carbon emissions.
Then you can review your supply chain routes and decide whether to reduce carbon on them by changing the method of shipment or cutting your frequency of using it.
4. Consolidate Shipments
Another way in which you can reduce carbon is by consolidating consignments. Using a TMS, such as myCCL, you can track those customers or locations to which you are frequently delivering, and group their shipments together, to move more on each trip and reduce the number of deliveries. This could also save you money.
5. Use Parcel and Pallet Networks
Parcel and pallet network solutions are another great way of reducing carbon in your supply chain. With distribution networks dedicated to shipping, you can transport your goods with those of other businesses, cutting costs and carbon emissions for each of your journeys.
If you are unsure which network provider is best suited to your business, then it helps to work with a logistics expert such as CCL, which has UK based customer service support, a choice of UK and European providers, and a TMS that tracks all your shipments in one place.
6. Use Backhaul
However, if your freight won't fit into a network solution, there are still ways in which you can cut carbon while shipping. Utilising backhaul (where you find space to ship your goods on vehicles doing their return journeys) helps reduce empty miles and save on carbon emissions.
With an expert logistics partner, such as CCL, you can find a haulier in the right location, at the right price and with sufficient empty vehicle space to carry your part or full load.
7. Use Greener Packing and Packaging
Smarter use of space when packing goods can also help reduce your carbon footprint. The less space that your shipment takes in a vehicle, the more room there is to ship other goods, so reducing unnecessary journeys, and saving carbon emissions. Little changes make a difference, for instance, using mail or packet solutions to ship small items, instead of padding out a parcel. 
Once you have found the most efficient way of packing goods, you can also switch your packaging to a more environmentally friendly solution that can be reduced, reused or recycled.  Packaging made from recycled and biodegradable materials are now widely available from a range of suppliers, helping you cut the use of plastic and reduce your carbon emissions.
Get further advice on reducing your supply chain CO2e here