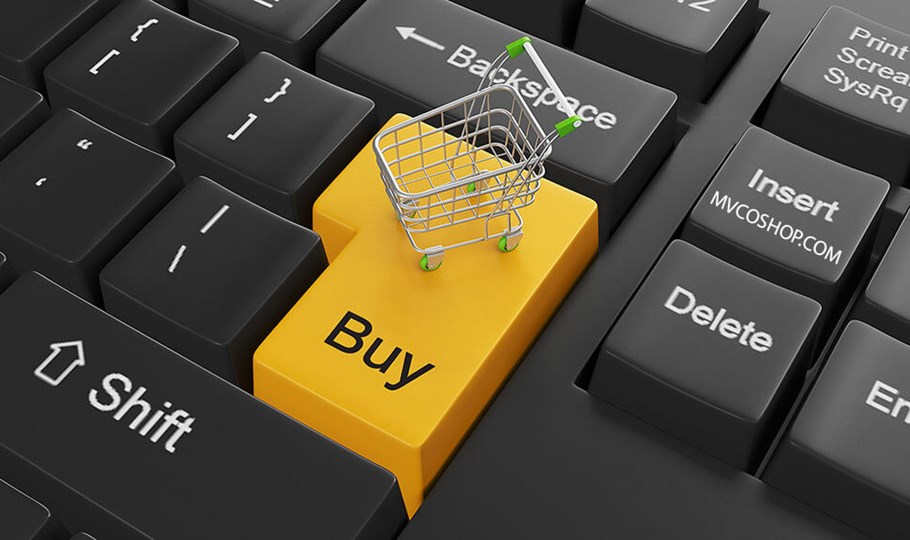 The increased popularity of online shopping has meant unprecedented growth for the eCommerce sector in the UK and across the globe. While high street retailers struggle with falling demand, eCommerce saw a 13.65% growth in turnover for 2017, with B2C sales amounting to £13.7bn.
Forecasts for the sector through 2018 are predicting growth of 14.3%. You can discover more about UK eCommerce and global trends online at the Ecommerce Foundation.
With a buoyant market comes increased competition so we've offered some practical tips to grow your business, improve the efficiency of your workflow and increase your profitability.
Taking advantage of the enormous popularity of online shopping means growing any eCommerce business to meet the sophisticated needs of modern consumers. Here are our tips for growing an eCommerce business:
1. SELL TO EXISTING CUSTOMERS
Targeting existing customers is far more effective than only seeking out new customers. By upselling or repeat selling to people who have already purchased, you are improving the ROI from your previous marketing spend and increasing profitability.
You already know that existing customers appreciate your product offering, and one way to keep them buying more is to offer additional discounts. For example, a limited time discount offered after a sale to encourage a repeat purchase.
Offering your existing customers a loyalty scheme is another way to increase sales and is a technique that can encourage customers to continue to shop with you on a regular basis. Or you might choose to target them with new product launches based on their previous purchases, give them priority access to sales or upsell similar products at the point of sale.
Email marketing services such as Mailchimp and social media channels make it easy and relatively low cost to keep in touch with your customers.
2. USE ANALYTICS TO OPTIMISE YOUR SALES FUNNEL
Using Google Analytics and other business intelligence tools can help you optimise the sales funnel of your eCommerce site.
It gives you insight into how many visitors convert into customers and the pages that nudged these conversions. You can also understand how effective your shopping cart is, and make use of remarketing lists to target people who were close to buying, but abandoned their shopping cart.
Successful use of analytics and other tools helps you curate your eCommerce site in a way that is optimised for visitors and sales, and can help you achieve a far higher awareness of your brand and again, increase your ROI from other marketing activities.

3. AUTOMATE WHEN POSSIBLE
Growing any eCommerce business means scaling operations to achieve maximum efficiencies. It's not just a case of selling more products, you also need to cut out manual workload as much as possible in order to simplify the workflow. Many of the daily tasks needed for the successful operation of any eCommerce business can be time-consuming and lead to several hours work.
For smaller businesses, there are many low-cost ways to automate your workflow:
Use an email marketing service to schedule emails to your customers.

Use a social media marketing tool to schedule your social media posts.

Integrate your online store and the marketplaces where you sell to 

a

 platform that allows you to automatically process your orders.

Schedule promotions or price changes to coincide with your marketing campaigns.

Use software to automatically send email confirmations and delivery updates to your customers.

Even having a robust FAQ section on your website can reduce your workload with fewer customer enquiries to respond to.
Small tasks can consume a lot of time, particularly for growing businesses, so it's important to free up that time to let you focus on the areas that are important to you.
4. AFFILIATE MARKETING
Most eCommerce platforms have extensions available that can let you easily set up your own affiliate program and this can be a great way to grow your business.
What's more, there's no requirement for you to carry out additional marketing to attract new customers. With affiliate marketing programmes you pay commissions to all affiliates that send you guaranteed sales.
The great thing about growing a business this way is that payments to affiliates only need to be made after successful sales have been implemented and not only are your affiliates sending you sales, but they're also championing your brand.
5. REACH NICHE AUDIENCES
All too often businesses approach marketing with broad strokes, assuming that focusing on a niche would mean excluding other potential customers. This isn't the case. Marketing to niche audiences simply means getting the right message out the right people and this can be a hugely effective marketing tactic.
Online marketing channels such as SEO, PPC and social media lend themselves well to this approach and can enable you to really understand your customer base, as well as offering a higher ROI on marketing spend compared to broader tactics.
For example, advertising to a specific niche on Facebook can be one way to build interest from your target demographic, as paid ads of this nature can be precisely targeted to reach the audience needed.
As with any marketing exercise, it's important to not only understand the benefits of the tactic itself, but how it impacts other channels. You can learn a lot from a niche campaign that converts well and apply that knowledge to future campaigns.
6. TRY CROSS CHANNEL INTEGRATION
Selling across a number of online channels can be a quick way to grow an eCommerce business. Multichannel retailing means selling your products through a variety of channels which all offer an individual buying experience.
For example, you may start off with your own online shop, but expanding to include Amazon or eBay could seem like a big step. But in reality, integrating into these channels is relatively easy and with the right solution, you can easily sell your products across all channels.
With a multi-channel eCommerce solution, you can ensure your products have price parity across all channels, stock levels are updated automatically and your distribution process is consistent and streamlined.
7. CHOOSE LOGISTICS PROVIDERS WISELY  
Successfully growing your eCommerce business also means partnering with a logistics provider that has the ability to meet your delivery demands and help you grow.
eCommerce logistics is more and more complex when businesses grow. There are more carriers to manage and greater numbers of fulfilment locations, etc. If you ship overseas there are even more challenges to overcome.
CCL Logistics provides logistics services and technology to enable eCommerce businesses to not only streamline their workflow, but improve the range and quality of the shipping services they offer, and get the best price from a choice of multiple carriers.:
Access to 100s of delivery services through leading parcel carriers  - choose which carriers, services and prices you wish to offer your customers to match to your delivery options. Offering multiple options to your customers will reduce cart abandonment rates, improve sales conversions and enhance your reputation with your customers

One dedicated relationship – our UK customer service team are on hand to manage and support your deliveries, from the second they leave your warehouse until they arrive at your customer's door.

One logistics platform to manage it all - MyCCL, our integrated

multi-carrier logistics 

platform processes and tracks all of your shipments in one place. Upload and process orders in bulk, create and print labels for all carriers through one system and get complete, live, visibility of the status of all your deliveries through one system

MyCCL integrates with Magento, eBay and Amazon to allow you to automatically upload orders from your website and marketplaces.

Use our platform to customise your dispatch emails and SMS alerts to keep your customers in the loop and reduce WISMO calls.
Contact us for more information on CCL logistics and technology services